FUEL SURCHARGE: A fuel surcharge of $50 for private groups and $5/person for singles, will be assessed when fuel prices reach $3.00/Gal. and at each .50 cent increase thereafter.
A $500 deposit must be received within ten days from date your reservation was made. Deposit payment may be made with personal check, Visa, Master Card or Discover Card.

Trips canceled within 30 days of your reservation forfeit their deposit. Personal checks and credit cards are not accepted for final payment. Cash, money order or bank checks only. Make checks payable to "Snappa Fishing & Diving Charters, Inc." Bad weather cancelations will be made at the dock by the captain!
Shark Cage Diving - Private Groups
All Private Shark Cage Dive Dates Sold Out
Shark Cage Diving - Individu

als
. No available dates. See you next year.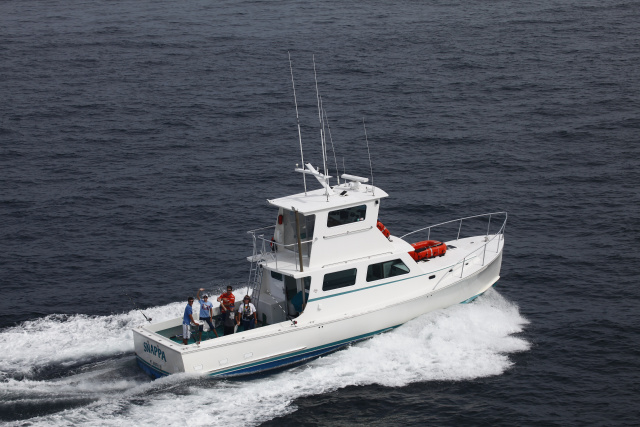 Charter Boat Snappa Making Way