Narragansett Bay Cruise:
Choose from a leisure RI sunset cruise or a more factual Narragansett Bay history cruise. Celebrate the end of day or launch your weekend by sightseeing on Narragansett Bay aboard the charter boat "Snappa." Our 3 ½ hour RI Bay cruise includes engaging commentary by the captain on significant historical landmarks and RI shoreline lighthouses that date back to the mid 1700's.
Enjoy drinks and hors d'oeuvres as we motor by Fort Adams to enter Newport, RI. Circling around the harbor, observe sail boats and motor yachts that hail from all over the world. Departing Newport, we visit the unique "House on the Rock" known as Clingstone. We then travel north and pass under the majestic Newport Bridge, spanning two miles to a height of 205 feet. Returning south, our boat will travel around the south end of Jamestown. With time permitting, we may travel north to Dutch Island lighthouse, turning south again to view the former site of the whale rock lighthouse. From this point, the "Snappa" heads home to enjoy a laid back cruise and take in a beautiful Rhode Island sunset.
Block Island Cruise: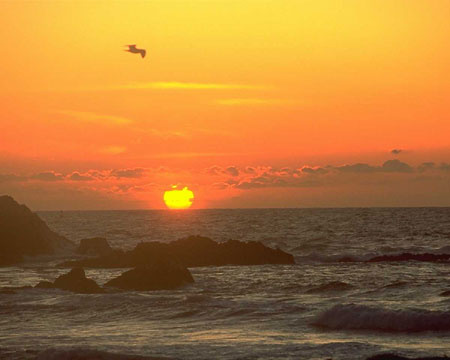 Cruising to Block Island, RI is an extremely popular Rhode Island sunset cruise. See working commercial fishing and lobster boats bring in their catch, commercial tug boats pulling barges, 1,000 ft. tankers loaded with fuel, and cruise ships as they travel through the waters of Rhode Island Sound. Arriving at our Block Island destination, we can dock in Old Harbor for dinner and drinks or simply make a drive by. On your tour, we will touch upon the history of the famous Southeast Lighthouse which stands 201 ft. above the ocean. Rounding the southwest corner of the island, we travel through one of the best striped bass fishing areas on the east coast. If requested we can spend a few minutes fishing for the sought-after game fish, the Block Island striped bass. When time permits, we can enter New Harbor, BI for more sightseeing. We complete the trip passing by the North Lighthouse at the tip of Block Island.
What It's All About:
An afternoon or sunset cruise to Block Island, RI or Narragansett Bay can be a fantastic way to entertain clients or get to know co-workers in a casual environment. Enjoy a RI sunset cruise with family, friends, or your employees to thank for a job well done. We've been told that this cruise is the most inventive, summer date night idea.
Wine, beer, and champagne are permitted but we ask that you drink responsibly. Catered lunches are available upon request. This trip is offered to individuals and couples as well as private groups.
Sailing Schedule:
We cruise most evenings on Thursday, Friday, Saturday and Sunday. Departures vary between 3 and 5pm.
The Group Organizer is Free of Charge as the 13th Person.

3 1/2 Hour Sunset Cruise -

Private group rate includes 12 passengers

$875

Private group with additional passengers

$55/per

Singles, couples and mixed groups

$75/per

The captain and mate will share a 20% gratuity
Mixed group dates May 27 June 9, 21, 29 July 7, 16 Aug 16, 31

---
Snappa Charters
Captain Charlie Donilon

Boat Location Address: 33 State Street Narragansett, RI 02882
Mailing Address: 2 Congdon Dr Wakefield, RI 02879

Boat/Cell (401) 487-9044
E-mail:snappacharters@cox.net

© 2008 All rights reserved Snappa Charters